Toronto Neighborhoods & List Of Condos
Buy or sell your property with us.
Why Choose Us?
Are you merely looking for a Reliable, Honest & Experienced Realtor to work hard in finding you that special Place? If the answer is "Yes" then you are wrong! As all Realtors MUST possess these qualities, you can ask for more!
I go beyond these qualities to provide a consistent performance that will make that first million easier for you.
I go beyond the qualities to let you know that I have been to almost all the condos, towns and lofts in the past and can tell you what will work and what will not.
I go beyond Honesty, Hard Work Reliability & Experience and will let you know what is the word on the ground in. As that is what matters. Going Beyond what is obvious!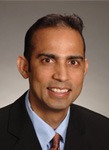 Massive Suites 3300+ Square Feets with Tons of Moxy in the A+ Area of Toronto | www.torontodowntowncondos.com/sherwoodathuntington By Imran Khan
read more
Testimonials
"Imran Khan was the perfect broker for us. He took our best interests to heart, gave us spot-on advice on preparing out property for sale (yielding a sale price well beyond our imagining) and used out-of-the box thinking to get us in to a house we absolutely love. "
Brad and Moyra Turkington